We are thrilled to partner with Appian, a leader in low-code automation, to empower enterprises with seamless, integrated, and efficient solutions for enhancing the customer journey. With Appian's robust low-code platform, organizations can swiftly design, automate, and optimize complex processes, ensuring enhanced workflow and unified data management. This partnership allows us to leverage Appian's AI-driven process automation, enabling organizations to focus on innovation and creativity while ensuring rapid and efficient process execution. Our commitment to Agile methodology remains steadfast, aiding in the seamless translation of operational needs into streamlined solutions for immediate implementation. Together with Appian, OFFSET3 is revolutionizing productivity, ensuring superior customer experiences, and driving substantial growth.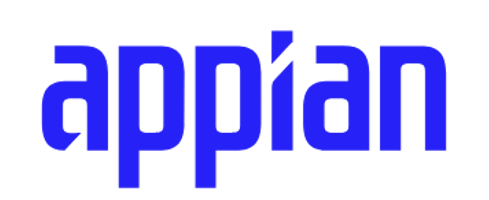 OFFSET3 is excited to partner with Cyber Ranges Corp, a global leader in cyber security training and capability development. This collaboration enhances our approach to solving IT and cyberspace capability problems by integrating Cyber Ranges' next-generation technology and services for designing, delivering, and managing simulation-based deep-dive experiences in cyber security. Our joint efforts focus on providing real-world scenarios for security operators and managers to deal with actual threats, ensuring a comprehensive understanding and application of both offensive and defensive cyber tradecraft. This partnership solidifies our commitment to fast-track prototyping, early identification of technology weaknesses, and the seamless integration of workforce development for enhanced mission success in cyberspace.
OFFSET3 is proud to align with OpenAI, a pioneering organization dedicated to ensuring that artificial general intelligence benefits all of humanity. Our partnership embodies a shared commitment to innovation, ethical AI deployment, and the advancement of technology for the greater good. We emphasize transparency, collaboration, and the responsible use of AI in our joint endeavors. Serving diverse sectors including government, non-profits, and for-profit entities, OFFSET3 leverages OpenAI's cutting-edge AI technologies to enhance our solutions, ensuring they are not only advanced and efficient but also ethically sound and beneficial to all stakeholders involved. Together, we are making strides towards a future where AI is a force for universal good, driving positive change and advancement across all sectors.

OFFSET3 partners with the leaders in data platform, cloud, IoT, and process automation.
contact us to learn more.​