Consulting.
Our Consulting Services focus on integrated solutions designed to enhance the performance of your business. By incorporating industry best practices into your business processes and management strategies, we can help you stay ahead of the competition and better serve your customers.
Technology.
Our Technology Services focus on developing robust, secure, and stable technology solutions for your business. By incorporating common sense solutions into seemingly daunting deliverables, we can ensure at the start of the project that we will safely deliver the product to completion.
strategic partnerships with technology leaders and innovators.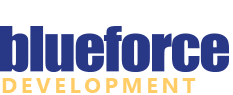 OFFSET3
OFFSET3 is a CVE-verified Service-Disabled Veteran-Owned Small Business (SDVOSB) engaged in software product development and IT consulting. Our focus is on architecting, sourcing, and integrating advanced technology for government, not-for-profit, and commercial organizations and is committed to excellence and creating innovative and flexible solutions. We offer advanced solutions for big data integration, analytics, Internet of Things (IoT) data fusion, artificial intelligence (AI), and cybersecurity.
our approach
Information technology represents a major investment and is a contributing factor in driving business growth and creating more efficient processes. At OFFSET3, we have an intimate understanding of how technology, processes, and people intersect, coupled with a disciplined and detailed approach to help your business succeed.
We can assess complex situations, and devise and implement effective solutions quickly and cost-effectively.
With our technical experience, industry knowledge, and access to our global network we have built a team of technology and management consultants that have deep expertise in key technologies, resulting in multiple industry recognitions.
why us?
Our technology and consulting services are at the forefront of artificial intelligence, machine learning, IoT data fusion, and data platform integration.
get in touch for more information.